Anna Fisher
Business Systems Manager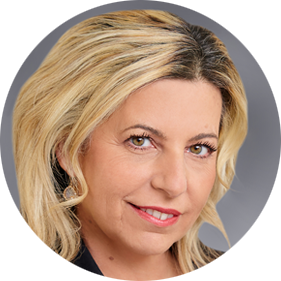 Anna's Role: Develop systems and training to ensure compliance to industry and regulatory requirements for aerospace, military, and semi-conductor. This includes audits, training, leadership standards, supplier engagement and evolving new systems.
Experience: I've been with B&B Manufacturing for 22 years and in the industry for nearly 30. In my time here I have been responsible for developing procedures and performing audits, holding management review meetings, implementing new customer requirements and managing suppliers.
Achieving Excellence: I provide clarity on industry and customer requirements and expectations, and develop standards to help drive compliance and excellence. I'm also heavily Involved in training to provide expectations and standards.
Likes: Traveling with my family and attending my kids' sporting events. I also enjoy poetry, live jazz & blues, commencement speeches, and Italian food. I love helping people in any way I can, and I'm happiest at the beach.