Dennis Canevari
Manufacturing Director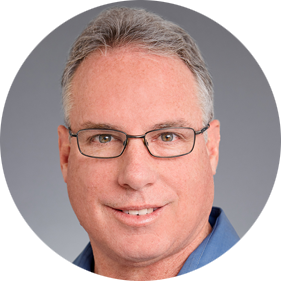 Dennis' Role: Responsible for developing people, and developing systems, that will ensure the manufacturing team will meet or exceed customers' expectations on product quality and delivery.
Experience: I started my machining career in 1986 as a manual machinist on a Bridgeport mill. After acquiring my Associate's degree in CNC Machining from Pierce College in 1991, I spent 12 years operating 5 axis CNC machines, producing precision turbine blades and impellers for the aerospace industry. I earned my Bachelor's degree in Business Administration in 1997, and promptly moved into a Manufacturing Manager position with a small aerospace machine shop that same year. My career advanced even further when I joined B&B Manufacturing in 2005.
Achieving Excellence: I always look for opportunities to grow the capabilities of all employees at B&B. I believe our success depends on us building an organization that emphasizes learning. I coach, mentor, and teach leaders who report to me, so they can do the same with all the employees who report to them. I conduct book clubs throughout the year, so that myself and other leaders can grow and develop. Every morning we have short meetings with the engineering team, quality team, tool grind, maintenance, and manufacturing teams. The emphasis of each of these meetings is to solve problems and to create learning opportunities for all. Our goal is to create a culture where it is safe to share open communication, where people can learn, and where we can help each other become great.
Likes: Surfing, Wakeboarding, Camping at the Beach, Brewing Beer.