Benefits
We are proud to offer our team members some of the best benefits in the industry. We offer excellent medical, dental and vision coverage with premiums that are lower than industry standards. You'll enjoy paid time off and holidays, and our 401k Savings Plan matches your contributions. If you want to continue your education, we'll even provide tuition reimbursement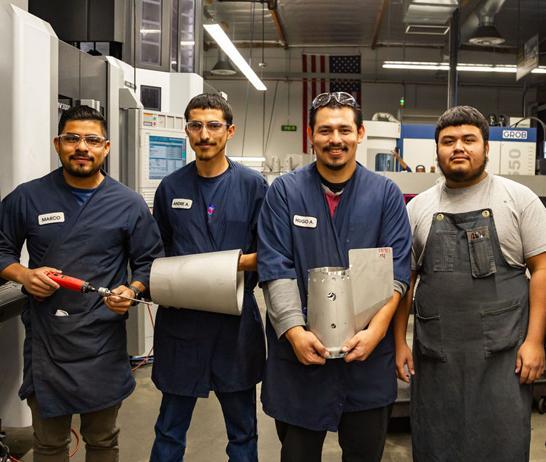 Aetna Medical Coverage
Your health is important to us. That's why we offer Aetna health insurance coverage with no weekly premium for our team members. That means you pay nothing for your medical coverage. If you'd like to add your family members, you're guaranteed weekly premiums at a lower cost than industry standards.
This link leads to the machine readable files that are made available in response to the federal Transparency in Coverage Rule and includes negotiated service rates and out-of-network allowed amounts between health plans and healthcare providers. The machine-readable files are formatted to allow researchers, regulators, and application developers to more easily access and analyze data. To access the B&B Manufacturing machine readable files, please click on the URL provided: http://www.aetna.com
Aetna Dental HMO or PPO
Choose from a dental HMO with no weekly premium for team members or sign up for the dental PPO for more flexibility. It's your choice. Additional family members can be added for a low weekly premium.
Vision Coverage
We offer vision coverage with no weekly premium for team members. If you'd like to add your family members, you're guaranteed weekly premiums at a lower cost than industry standards.
Life Insurance
B&B offers a $25,000 life benefit for team members and also voluntary life insurance.
Paid Time Off
We believe in a healthy balance between work and your personal life. As a member of our team you'll enjoy up to 23 paid days off every year. This includes 7 holidays, 3 sick days and up to 8 vacation days. We also give all our employees five paid days off from December 25th through January 1st every year, so they can enjoy the holidays with their families.
Paid time off details
Bereavement Leave
We provide up to five paid days off for bereavement leave.
Jury Duty Leave
Serving on a jury is an important duty of all citizens. We will provide up to 5 paid days of leave for jury duty
401k Savings Program
We will provide a 100% match up to $2000 per year for your contributions to your 401k savings plan. Employees are eligible after 6 months employment. Open enrollment in March, June, September, and December.
Tuition Reimbursement Program
We encourage everyone to further their education and will reimburse you for tuition up to $1000 per year.
Employee Referral Bonus
The best way to find great employees is to have them referred from people you trust. If your referral is hired by B&B you could earn a bonus of $250 to $750 per hire.
Work Boot Voucher
We provide a $100 per year credit towards your work boots.
Discounts
We provide a variety of discounts for local attractions including Six Flags, Legoland, and more. You'll also be eligible for discounts at local merchants such as movies and cell phone service. Talk with your Human Resources representative for the details.